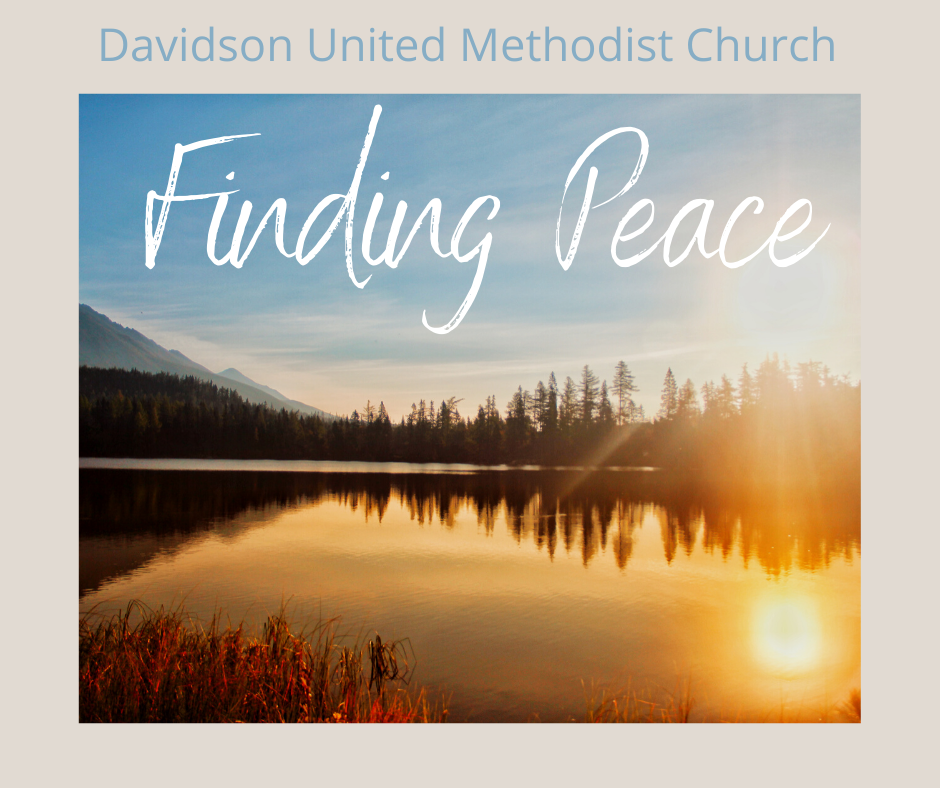 This pandemic and quarantine have changed our lives in ways none of us could have imagined. Some of us are experiencing feelings of anxiety, depression, and trauma as we never have in our lives. We want to offer some help. Join Rev. Jim Humphries for a new online series called "Finding Peace." In each episode of "Finding Peace," Jim will speak to different area mental health professionals and trained specialists about ways we can address and cope with the emotions many of us are facing today, while seeking the peace of Christ.
If you have a question you would like to have addressed during an upcoming session of "Finding Peace," email it to
Rev. Jim
. All names will be held in confidence during the online discussions.
Rev. Jim talks with Shannon White M.A., LPC from the Sanctuary Counseling Group