Whether attending college several states away or right here in our own back yard, DUMC's College Ministry welcomes you!
Support Our Students!
College is one of the most formational seasons in a young person's life. Through our Campus and College Ministries, we are able to remain connected to our college students. You can support our students by providing meals, participating in events on campus, adopting college students, and, most importantly, by praying for our students and all those connected to college campuses.
---
DAVDISON COLLEGE STUDENTS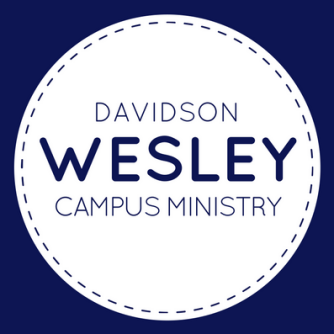 The congregation of Davidson United Methodist Church welcomes you to Davidson! We're so excited that you're here, and we hope to meet you soon. We are located a short walk from campus on Main Street, across from Town Hall. We have a vibrant campus ministry and a congregation ready to welcome you to our church family.
We invite you to worship with us on Sunday mornings, and we hope that you will get involved with our Davidson Wesley ministry on campus (see below). We encourage you to get involved in the life of our church by teaching Sunday School, serving as a leader in our youth ministry, singing in one of our choirs, serving communion, reading scripture in church, or offering your gifts in any number of ways. Please contact Charlotte Thomas, our Director of Involvement, to get plugged in.
Please know that we are praying for you as you journey through your college years at Davidson. And we are here if you need anything, so don't hesitate to reach out. We welcome you in God's love.
---
Tuesday Nights
Join us for fellowship, snacks, worship, and discussion on Tuesday nights from 8:00 - 9:00 p.m. in the Oasis (Union-top floor).
---
Worship
As a local church-based campus ministry, we encourage all students to join us at Davidson UMC for worship! We offer two worship services:
Sundays at 9:00 and 11:00 a.m. in the main Sanctuary
Davidson Wesley Campus Ministry is the United Methodist campus ministry at Davidson College and is supported by Davidson United Methodist Church.
Davidson Wesley is committed to loving God and others as we journey through college together and discern God's will in all that we do. We seek to provide an inclusive, Christ-centered community through weekly gatherings, fellowship, worship, retreats and service opportunities.
If you have any questions, suggestions, needs, or prayer concerns, please reach out to our campus ministry intern, Catie Holshouser '22, or our DUMC volunteer leader, Cindy Turner (704-747-7548).
---
Wesley Picture Gallery