Wonderful Wednesday Dinners
Enjoy healthy, home-cooked dinners prepared by our own member-chef, Dianna Raker.
Wednesdays from 5:00 - 6:30 p.m. in the Fellowship Hall
Paid reservations are required and can be made on Sunday mornings in the Fellowship Hall or online by 1:00 p.m. each Monday.
Click here for the Fall - Winter Menu 2019
Meal options are:
Adult and Adult Optional $8 (ages 13 and older)
Senior and Senior Optional $6 (ages 65 and older)
Child and Child Optional $4 (ages 3-12)
Children 2 and under are free. Please indicate number of children 2 and under on the check out page.
Questions or want to volunteer? Contact Dianna Raker.


---

Davidson Dinner Groups
This fall, you are invited to fellowship over dinner and get to know others in our congregation. Dinner Groups are being formed now; the meeting times and places are determined by each group. Dinner groups meet for meals in homes or restaurants five or six times a year. New groups of 8 to 10 adults are currently being formed.
Contact Charlotte Thomas (704-892-8277) if you have questions.


---

Sunday Morning Coffee Fellowship
Welcome our members and guests into a time of fellowship by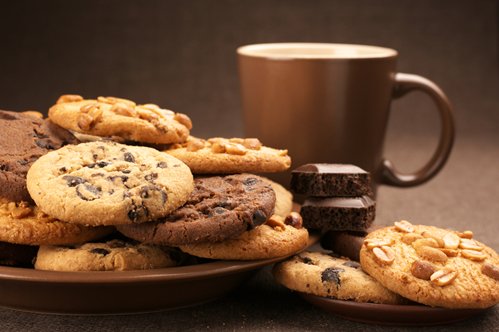 creating an inviting space through coffee, cookies, and lemonade! Everything is supplied - we just need your help setting up, replenishing items between services, and cleaning up.
Click here to help one Sunday or several. Questions? Contact Charlotte Thomas (704-892-8277).