Connect with us: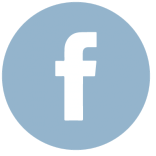 Young Families Group
Wednesdays from 6:00 - 7:00 p.m. in Room 216/218, with childcare provided.
Whether you are married or single, with or without children, you are welcome!

This group meets as a large group and also breaks out into smaller groups for discussion on varying topics, from faith and life to Scripture.
Young Families Sunday Morning Class
We meet all but the first Sunday of each month at 9:30 a.m. in Room 211. The first Sunday of each month, we attend the 9:30 a.m. worship service together.
This class is for people with and without children to learn about Scripture and its daily application to Christian living, to engage in intentional discussion with others, to develop convictions, and to provide an outlet for fellowship with others in a similar stage of life.
We also gather beyond Sunday mornings for socials to grow deeper in community.
"Adopt" a College Student
This program enables individuals, families, small groups, and Sunday School classes to adopt a student for the upcoming academic year. Hand-written notes, "thinking of you" emails, or care packages are always appreciated! Most importantly, we ask that you pray for your student - there is no greater gift you can offer!