Connect with us:


The congregation of Davidson United Methodist Church welcomes you to Davidson! We're so excited that you're here, and we hope to meet you soon. We are located a short walk from campus on Main Street, across from Town Hall. We have a vibrant campus ministry and a congregation ready to welcome you to our church family.
We invite you to worship with us on Sunday mornings, and we hope that you will get involved with our Davidson Wesley ministry on campus (see below). We encourage you to get involved in the life of our church by teaching Sunday School, serving as a leader in our youth ministry, singing in one of our choirs, serving communion, reading scripture in church, or offering your gifts in any number of ways. Please contact Charlotte Thomas ( ), our Director of Involvement, to get plugged in.
We also have families ready to welcome you through our "Adopt-a-Wildcat" program, so if you would like to be adopted by a family in town, just let us know. Fill out the form on our website and we'll find you a match.
Please know that we are praying for you as you journey through your college years at Davidson. And we are here if you need anything, so don't hesitate to reach out. We welcome you in God's love.
Tuesday Nights
Join us for fellowship, snacks, worship, and discussion on Tuesday nights from 6:00 - 7:00 p.m. via Zoom.
You can click on the Zoom link or scan the QR code with your phone.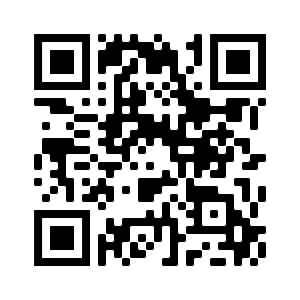 Worship
As a local church-based campus ministry, we encourage all students to join us at Davidson UMC for worship! We offer 3 worship services:
Sundays at 8:00, 9:30, and 11:00 a.m. in the main Sanctuary
Students typically meet at the flagpole on campus and walk to the 11:00 a.m. worship together. Contact Laura Auberry will any questions.
Leadership

CAMPUS MINISTRY COUNCIL
Our Campus Ministry Council is a team of Davidson students, staff, faculty, alumni, and those who have a passion for supporting campus ministry. We seek to build bridges between Davidson UMC and Davidson College. We are co-led by Cindy Turner (Davidson College alumna) and Laura Auberry (Davidson College student).

The Campus Ministry Council's purpose is:

To cultivate relationships between Davidson College and Davidson UMC:
To support Davidson College students, faculty, and staff.
To create and offer a space for authentic Christian community for Davidson College Students.

To advocate on behalf of students and campus ministry in DUMC, the Church, on Campus and in the community.

To build awareness:
Bring greater awareness of Wesley on campus.
Create greater awareness of DUMC on campus.
Create greater awareness of Campus Ministry at Davidson College in DUMC, greater community, and Conference.

To form Davidson College students into faithful disciples and equip them to be servant leaders in our community and world.


---

SUPPORT OUR STUDENTS!
College is one of the most formational seasons in a young person's life. Through our Campus and College Ministries, we are able to remain connected to our college students. You can support our students by providing meals, participating in events on campus, adopting college students, and, most importantly, by praying for our students and all those connected to college campuses.
Alumni
Welcome, Methodist College Fellowship and Davidson Wesley Alumni! If you would like to stay connected or hear updates as to what is happening in our campus ministry, let us know.
---
If you have any questions, suggestions, needs, or prayer concerns, please reach out to one of our student leaders (Laura Auberry '21 and Lindy Bustabad '21) or our DUMC volunteer leader, Cindy Turner (704-747-7548, ).
---
Leadership
Laura Auberry

Davidson College '21